A light weight, a neat aesthetic

What a beautiful kit! These are the words that come to our mouths when we find ourselves in front of this
GOZee
. It is true that
Innokin
has done a lot aesthetically. Here he offers a kit made of polycarbonate and
ABS
. He used a
double injection molding process
to give it a crystalline finish and an attractive appearance.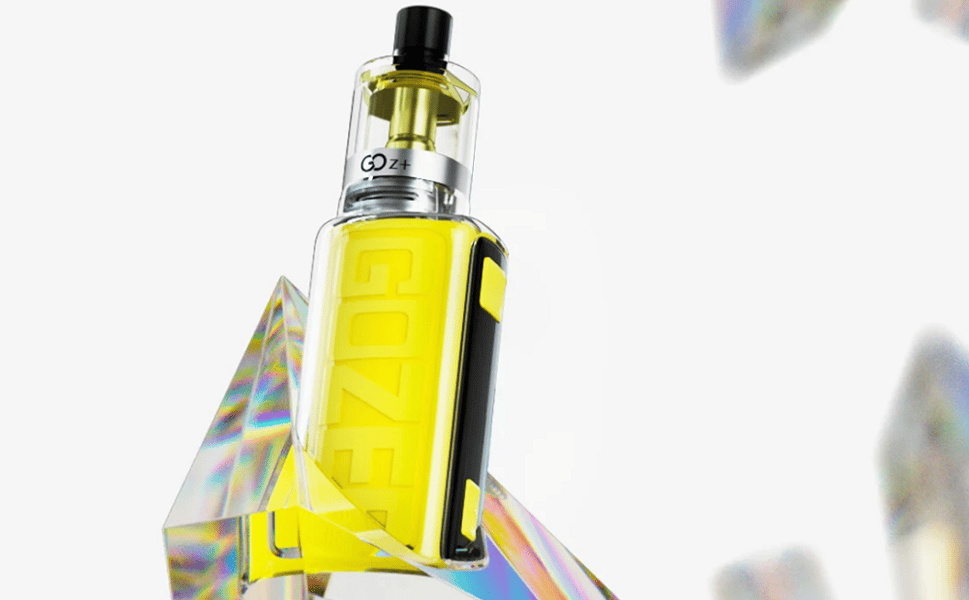 A
transparent coating
covers the whole and the user will feel a pleasant sensation to the touch, especially since this kit weighs only
73g
and measures only
119.45 x 35.73 x 27.02mm
. The harmony with the atomizer is perfect and, to complete the elegance of this most colorful device, Innokin has inscribed
GOZEE
in capital letters on one of the side faces.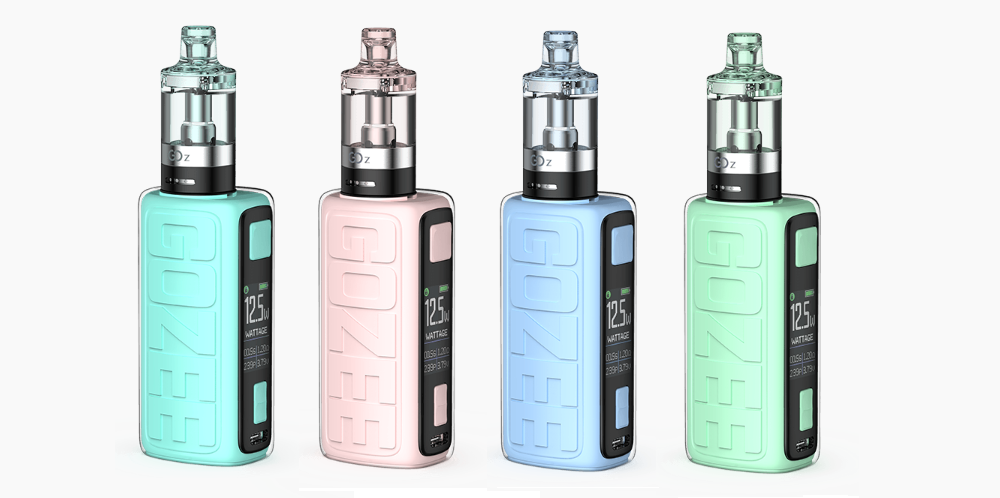 Decidedly, the manufacturer has not missed anything, especially since the ergonomics is at the rendez-vous with the presence of the main button, the screen and the selection buttons on the same side.
A technically successful kit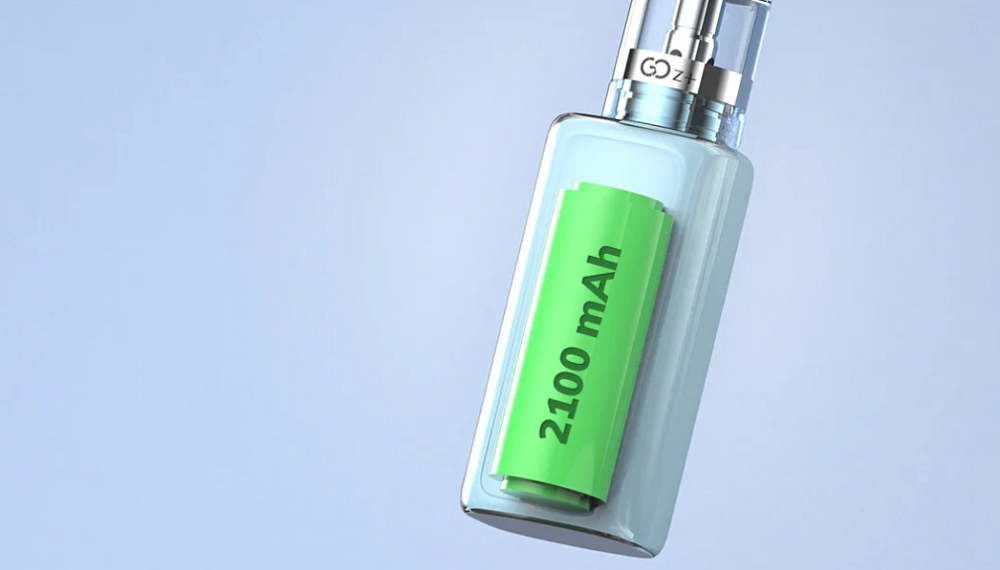 Innokin also passed the technical part. This kit has a built-in battery that reaches
2100 mAh
. Thus, a sufficient autonomy to vape a whole day is offered to the user. As for charging, it is done through a
USB Type-C cable (supplied).
Just connect this cable to the foot of the box and the vaper will appreciate the charging speed. Indeed,
the USB-C 2A charging system is ultra-fast and ultra-reliable
, which gives the GOZee the perfect balance between charging speed and battery life.
The GOZee is also equipped with the chipset of the same name.
Thanks to it, it is able to develop a
variable power between 6 and 60W
.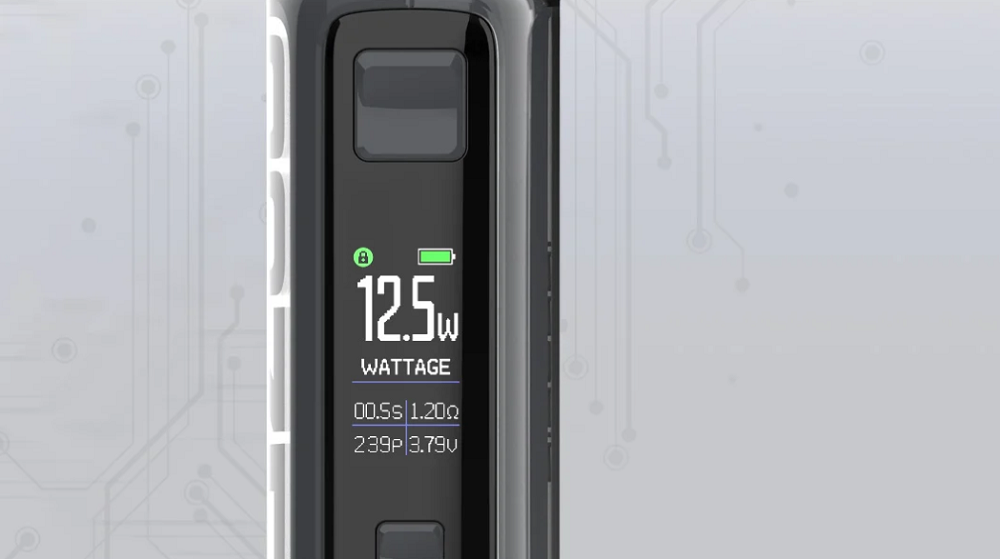 Finally, the screen communicates information necessary for a good vape. It is a color screen and well readable. In particular, it displays the power, the duration of the puffs, the value of the coil and the remaining battery level.
The GoZ+ as an atomizer

By using the GOZee, the user will vape via the
GoZ+
, an atomizer whose characteristics will fill him. It is made of top quality
PCTG
, in other words a material of good durability and heat resistant.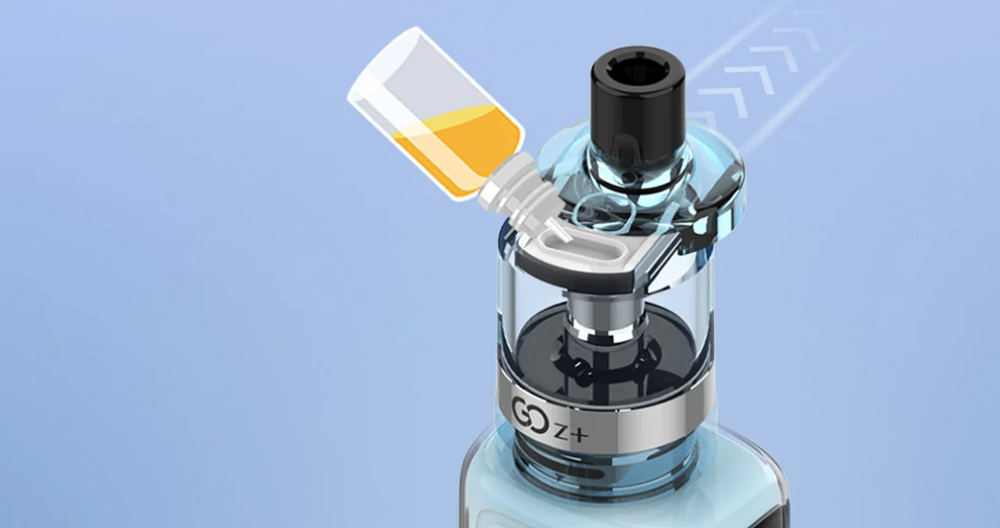 The GoZ+ provides a tank with a capacity of
3.5ml
and fill
from the top
. All you have to do is slide the top cap to access the filling port. This GoZ+ also has a
drip tip 510
, an
adjustable airflow
at its base and it is possible to vape both in
MTL draw
and
RDL draw
. Indeed, this atomizer is compatible with
the coils of the Z series of Innokin
. While the Plex3D, Plexus and KAL coils of 0.8, 1.2 and 1.6 ohm are perfect for an MTL vape, the KAL coils of 0.3 and 1 ohm are ideal for an RDL vape. 2 coils of this series are provided :


A Z KAL coil of 0.8 ohm (14-17W)


A Z KAL coil of 0.3 ohm (30-40W)



Innokin can boast of having given birth to this electronic cigarette. It combines many characteristics sought by vapers and they can only be convinced by this model capable of an
excellent restitution of flavors
and a
significant production of steam
.
Contents :


1x GOZee box


1x GoZ+ atomizer


1x Z KAL coil of 0.8 ohm


1x Z KAL coil of 0.3 ohm


1x USA-C cable


1x User manual